Oct 15, 2013 - How did 2013 measure up? Temperatures
The following is an analyses of average temperature, rainfall, growing degree days, and Pdays from the various potato-producing areas of Manitoba.

The first group of charts show seasonal accumulation of rainfall, starting May 15. The first charts shows a comparison of the four main potato-producing areas. The next four charts show each area compared to previous years.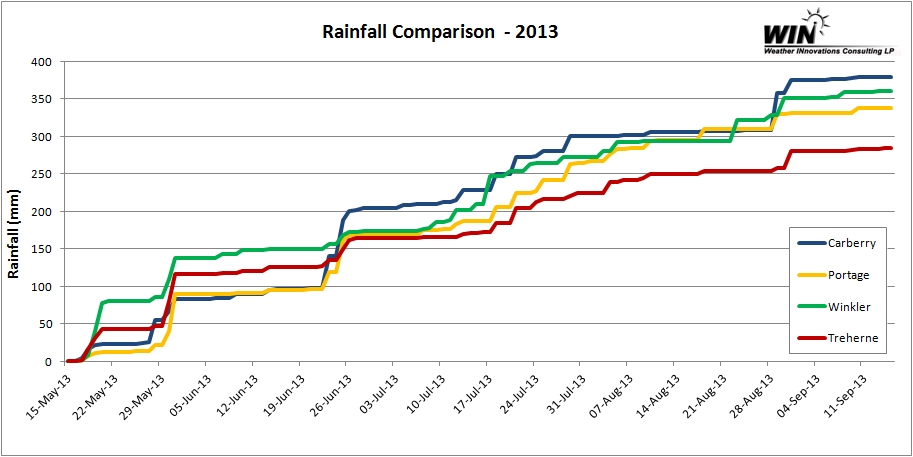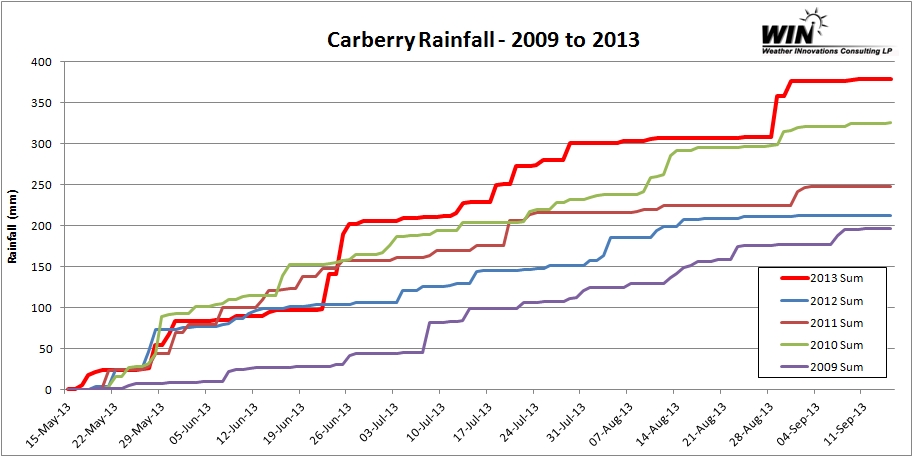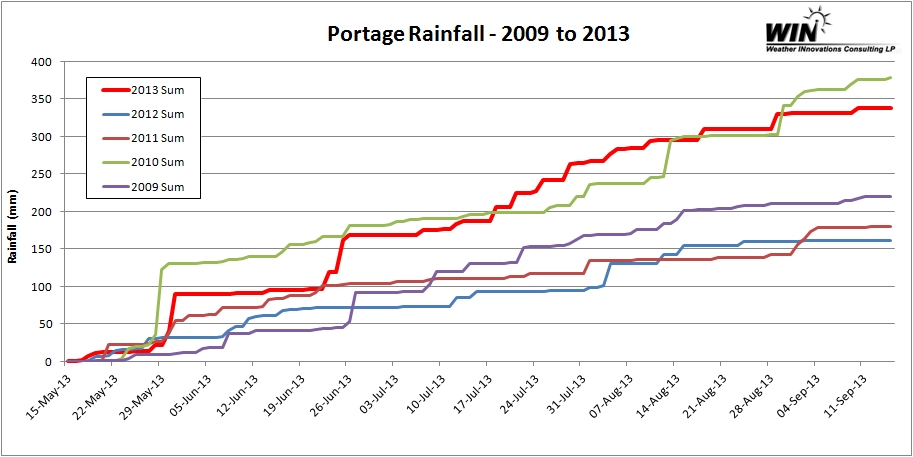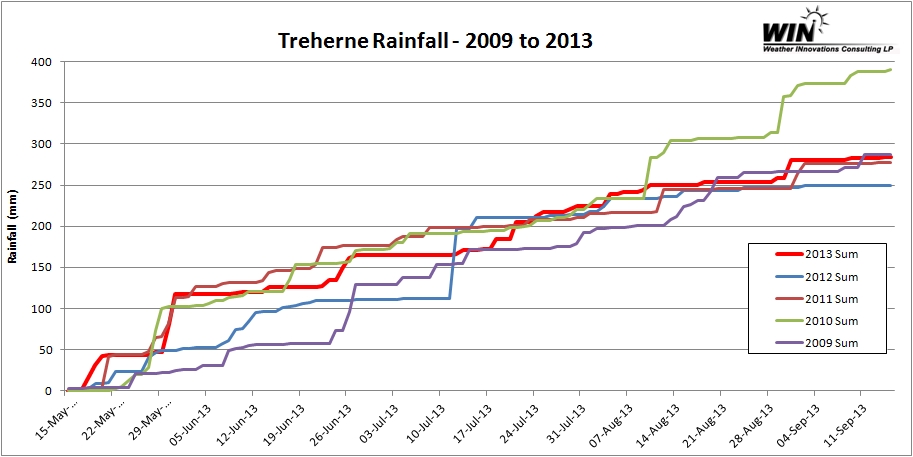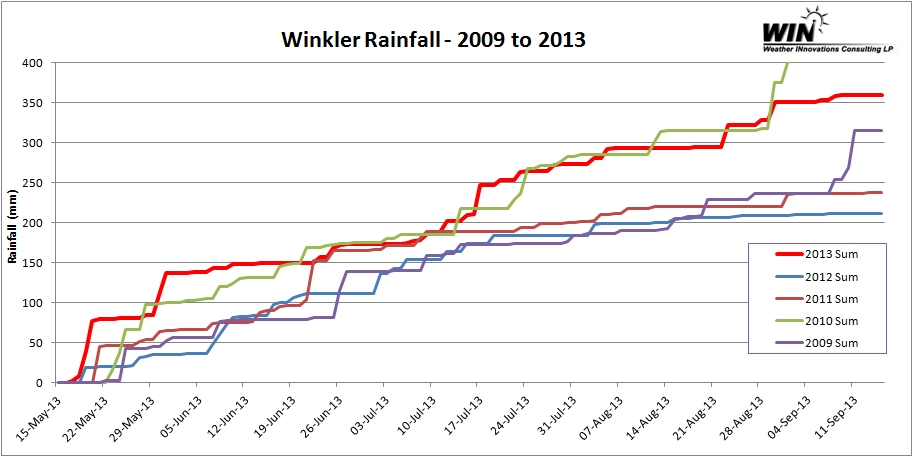 The next charts show the daily average temperatures compared to those of the past five years for Carberry, Portage, Treherne, and Winkler. All sites clearly show a cooler second part of May, an above average June to early-July, then temperatures really drop from mid-July through to mid-August. During this period, temperatures are consistently below those of the previous years. After mid-August, things warm up and generally remain well above average throughout the fall.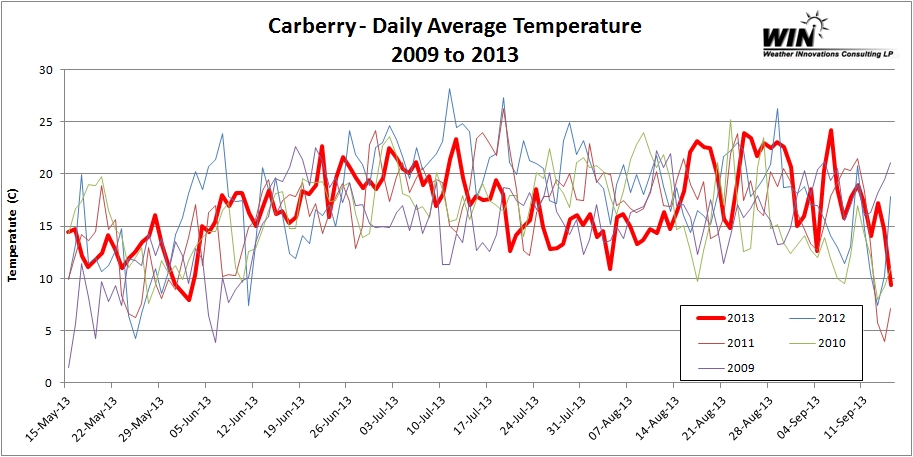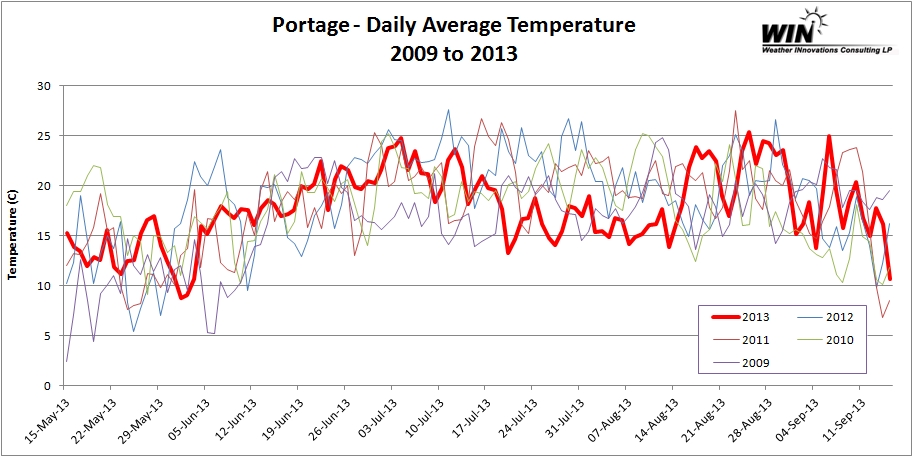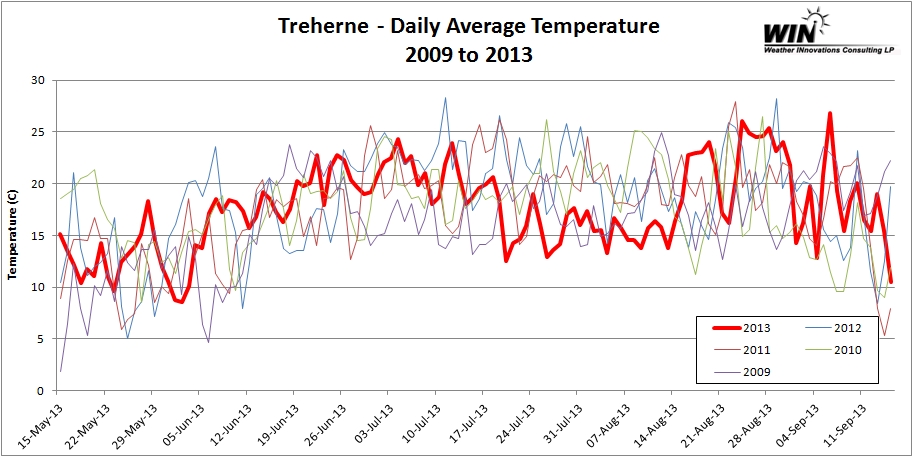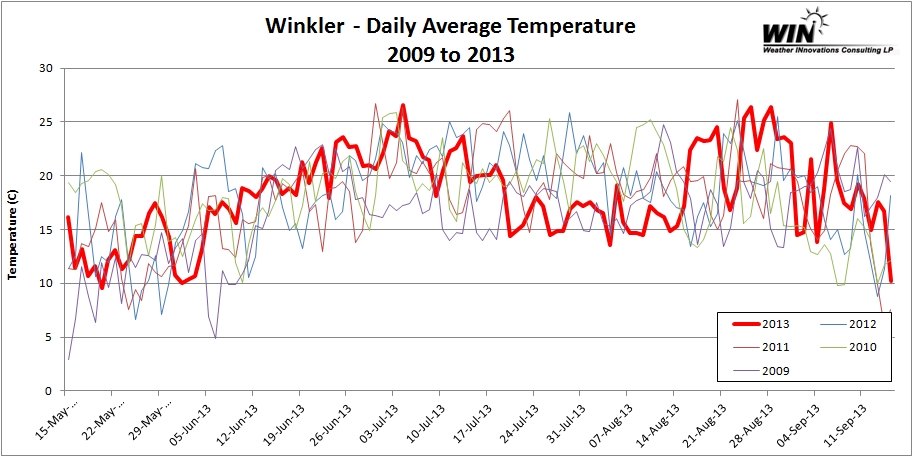 These charts show the seasonal accumulations of growing degree days (base 5C).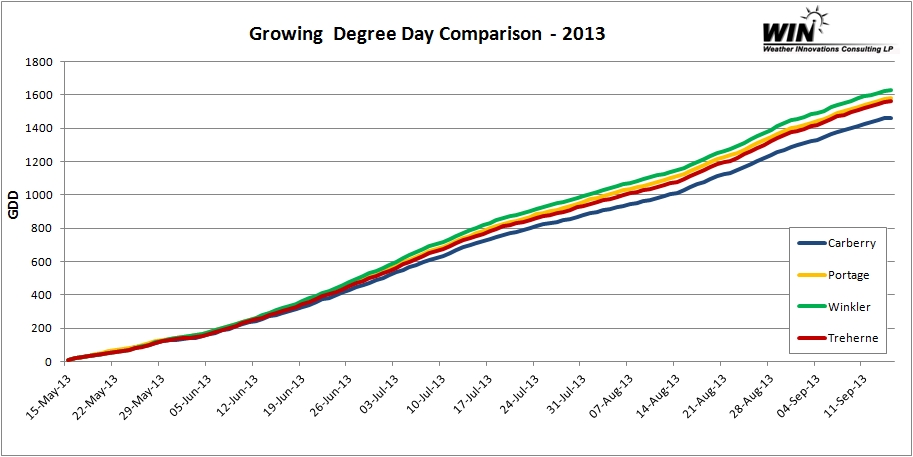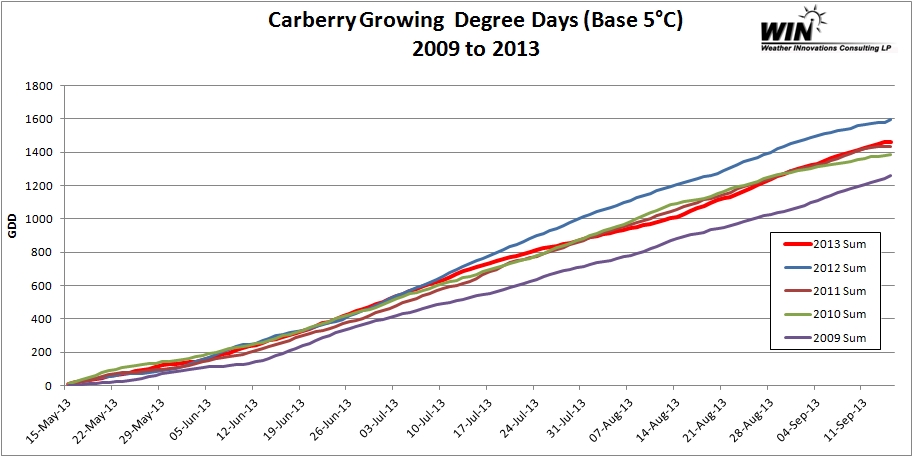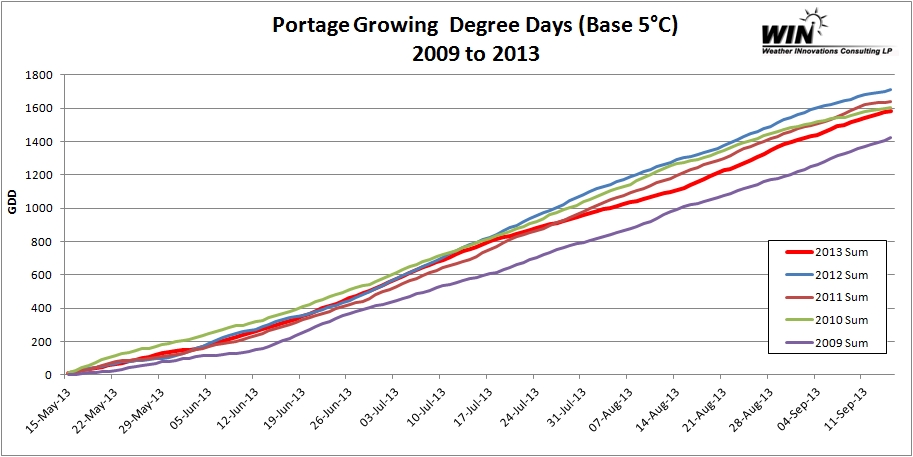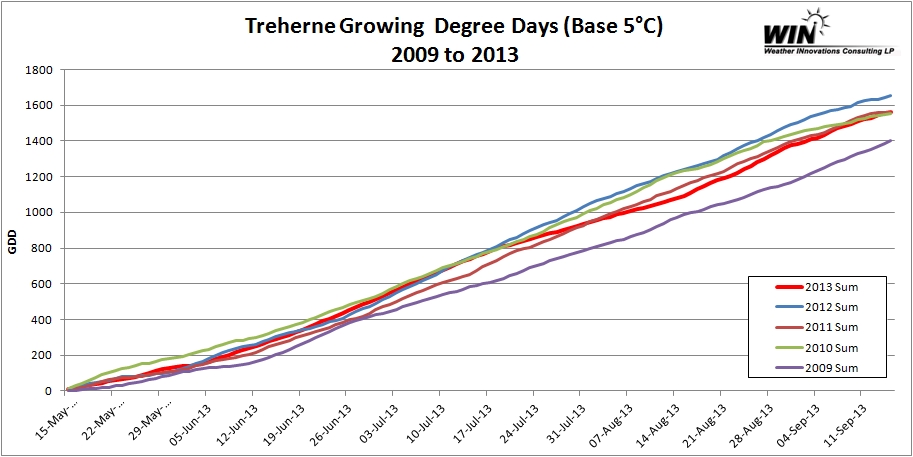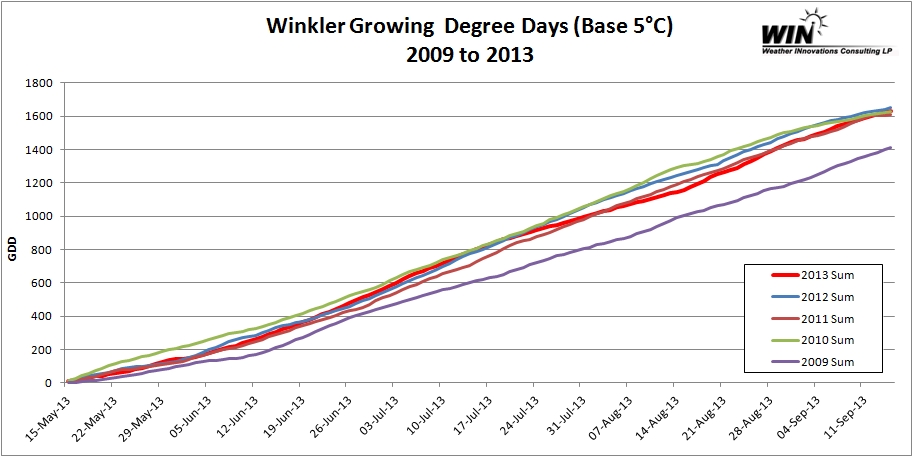 Finally, the last group of charts show seasonal accumulation of physiological days (P-Days) for potatoes.