Jul 23, 2014 - Potato Insect Report #4
By Vikram Bisht and Xiaowei Guo
Potato & Horticultural Crops, Manitoba Agriculture, Foods and Rural Development

This week psyllid traps (ACP yellow sticky cards) were set up in six commercial potato fields with 4 traps in each field. Psyllids transmit zebra chip bacterium, which could cause the characteristic brown vascular discoloration in the tubers that becomes obvious when tubers are sliced and fried. The psyllid result will be updated as soon as possible.

Based on the data of aphids collected from suction and pan traps and leaf samples in the three regions, there has not been much aphid activities yet. Two wingless aphids were collected from a suction trap in a seed field. No aphids were found from the leaf samples.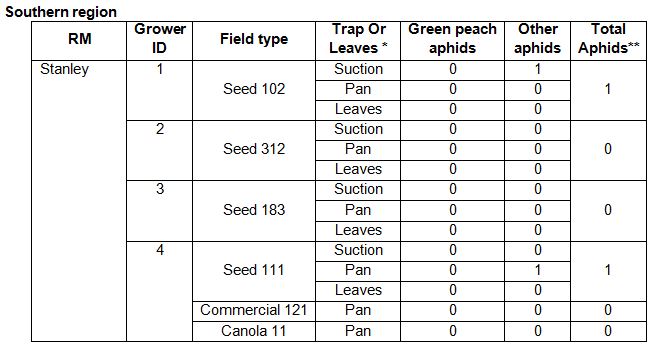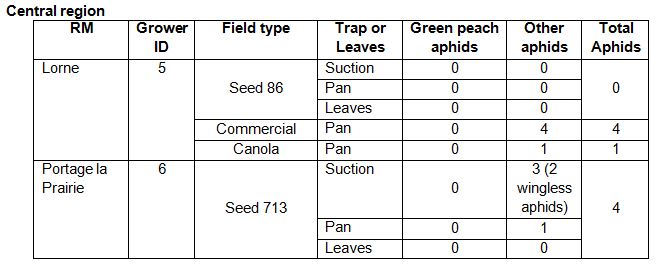 Colorado potato beetle activity was detected in a seed potato field (Photo 1). It is unclear if it is insecticide resistant.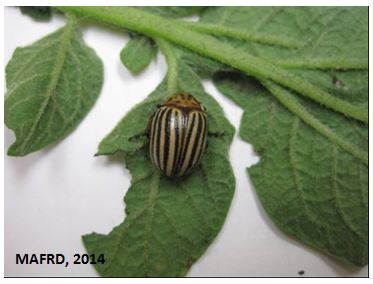 Photo 1. A Colorado potato beetle on a potato leaf.