Aug 20, 2014 - Potato Disease Report #16
By Vikram Bisht and Xiaowei Guo Potato & Horticultural Crops, Manitoba Agriculture, Foods and Rural Development

Potato crops are doing well throughout the province.

With lack of rains, the heat in the last week may have affected some non-irrigated fields. Most process fields are irrigated; and they are being continuously watered. The rainfall on the last weekend brought relief to the dry conditions in some areas. Approximately 55mm, 30mm and 22mm rainfalls were added in the some areas in Portage la Prairie, Carman and Carberry, respectively, on the last weekend. P-days ranged from 627 to 666. In general, tuber development is about 10 days later than normal.

There is no late blight reported so far.

The late blight risk is moderate. Seven-day DSV's ranged from 4 to 8, 5 to 10 and 4 to 8 in the southern, central and western areas, respectively. Regular irrigation and scattered rains are forecast in the coming few days. Field scouting and a 7-day schedule of fungicide application are still recommended at present.

Early blight leaf spots have now started showing up in top of the plant canopy. Some fields planted with Ranger were already sprayed 2-3 times for early blight. With 3-4 weeks left for most crops, the severity of early blight is not going to be a concern in most fields.

Seed potato fields are already being desiccated in some areas, beginning in the 2nd week of August (Photo 1). Such fields would escape the late season surge in aphids, which may happen some times.

PVY infected plants in process fields continues to be low, but aphids can be seen in the crop canopy. The number of aphids jumped recently in some areas, which will be updated in the next insect report.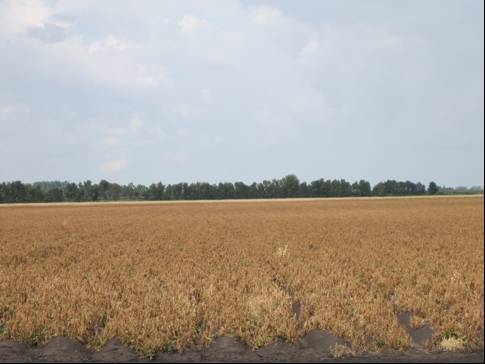 Photo 1. Seed potato fields desiccation started 2nd week in August.